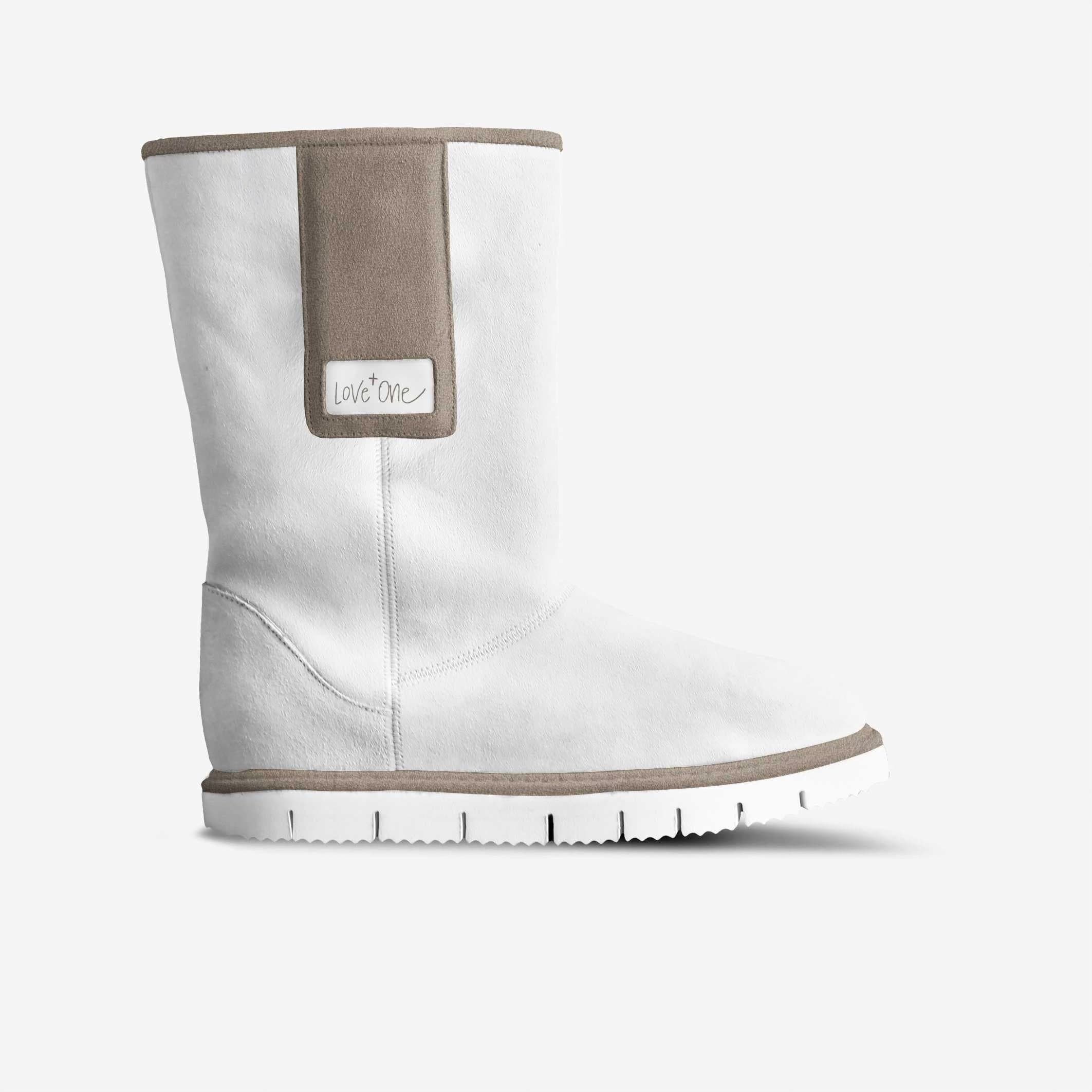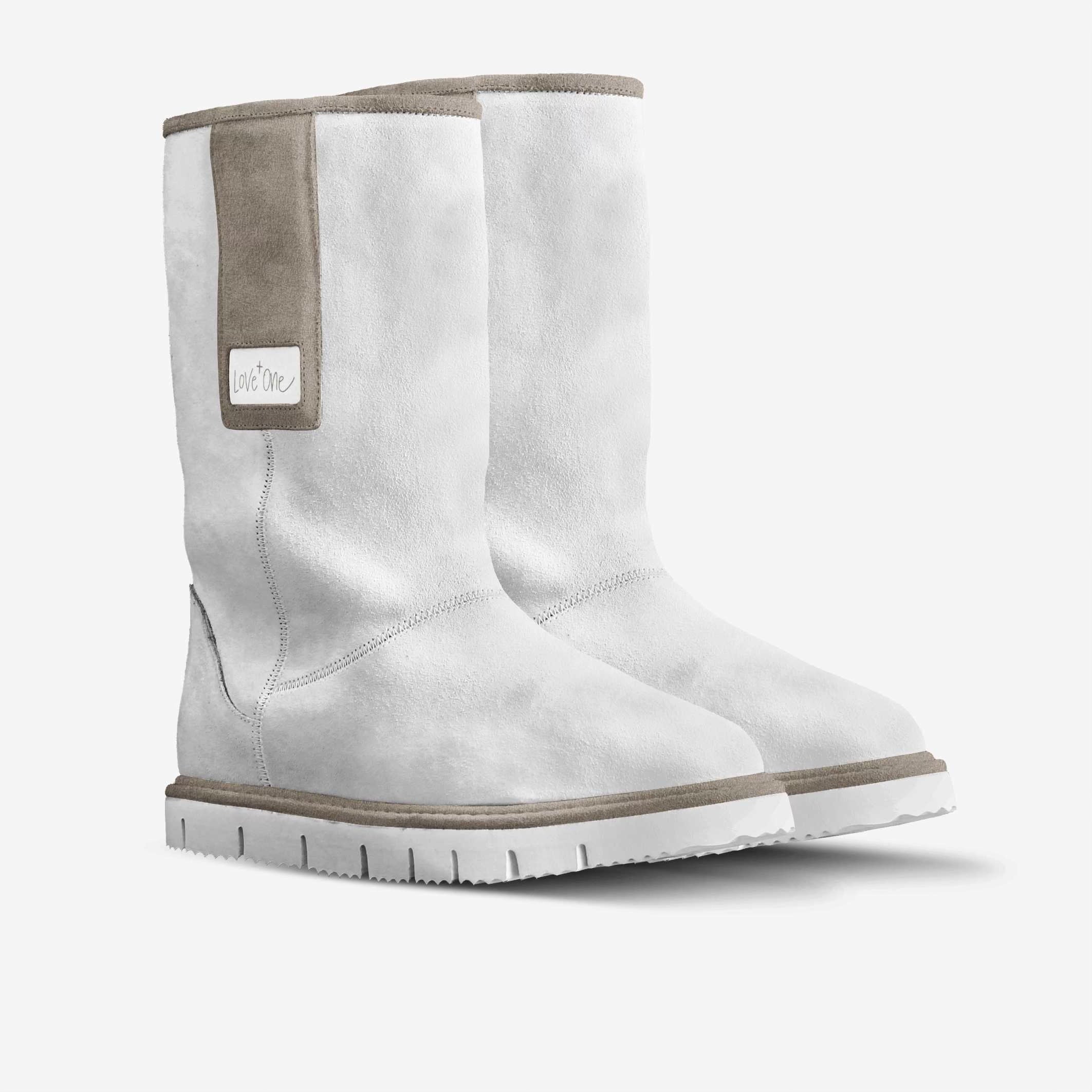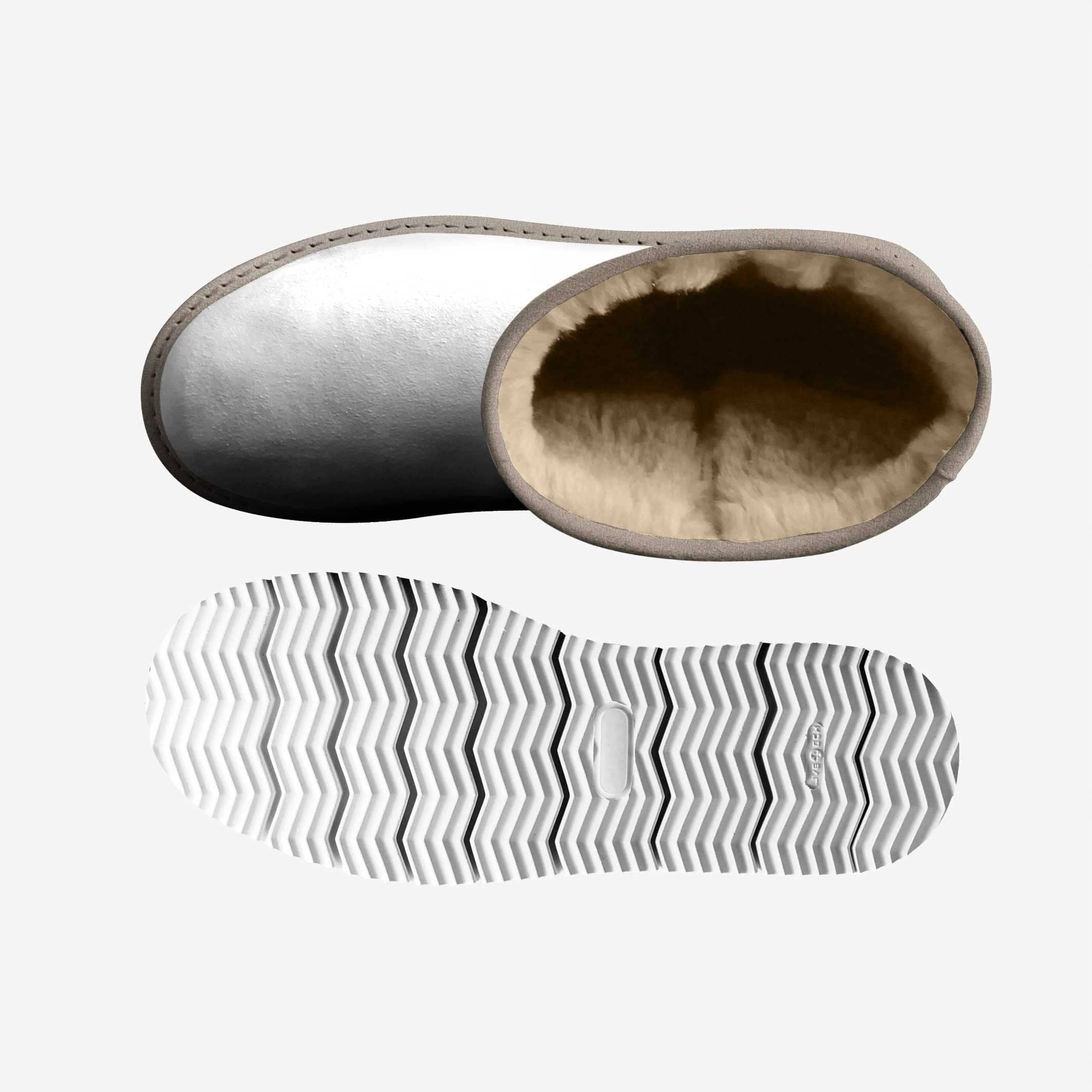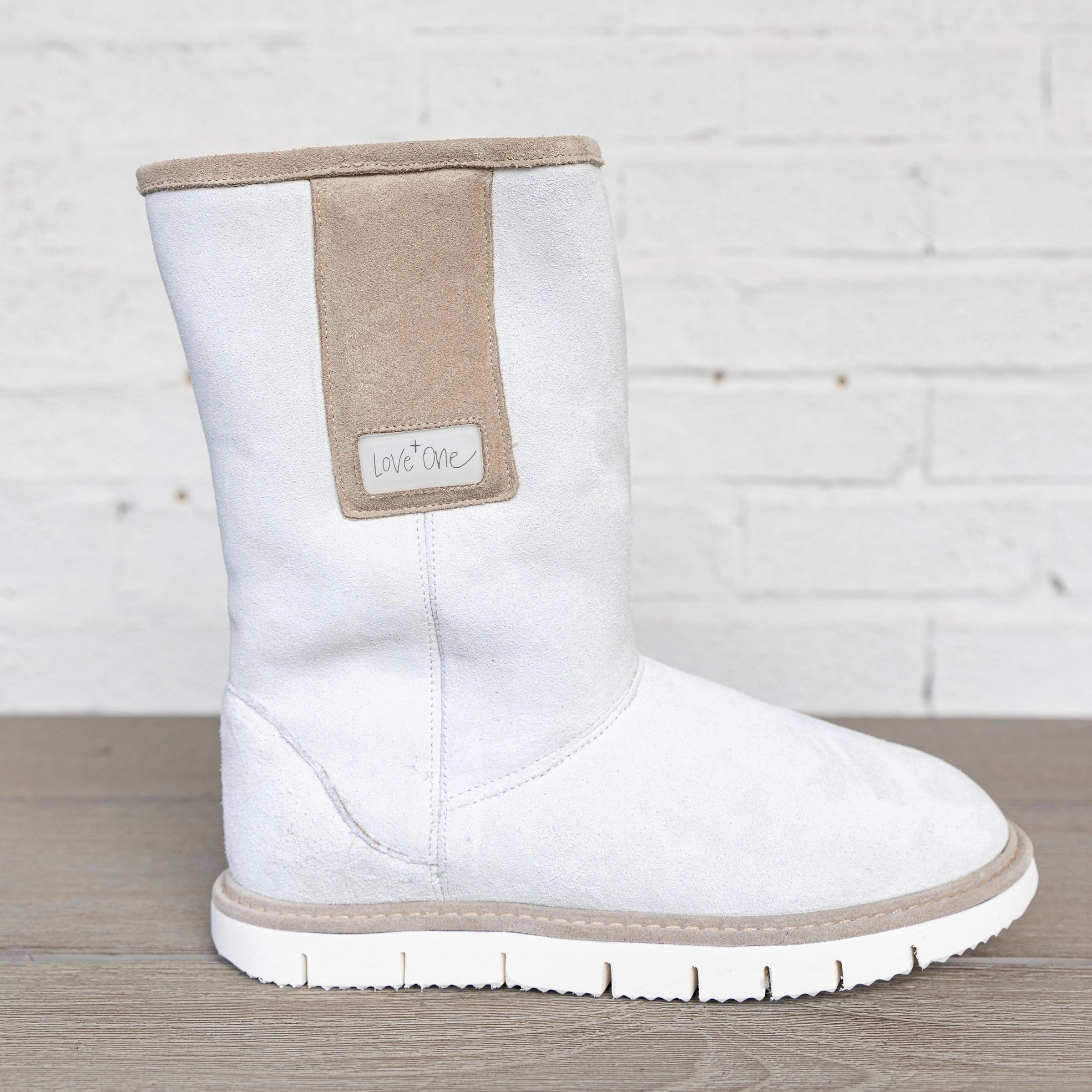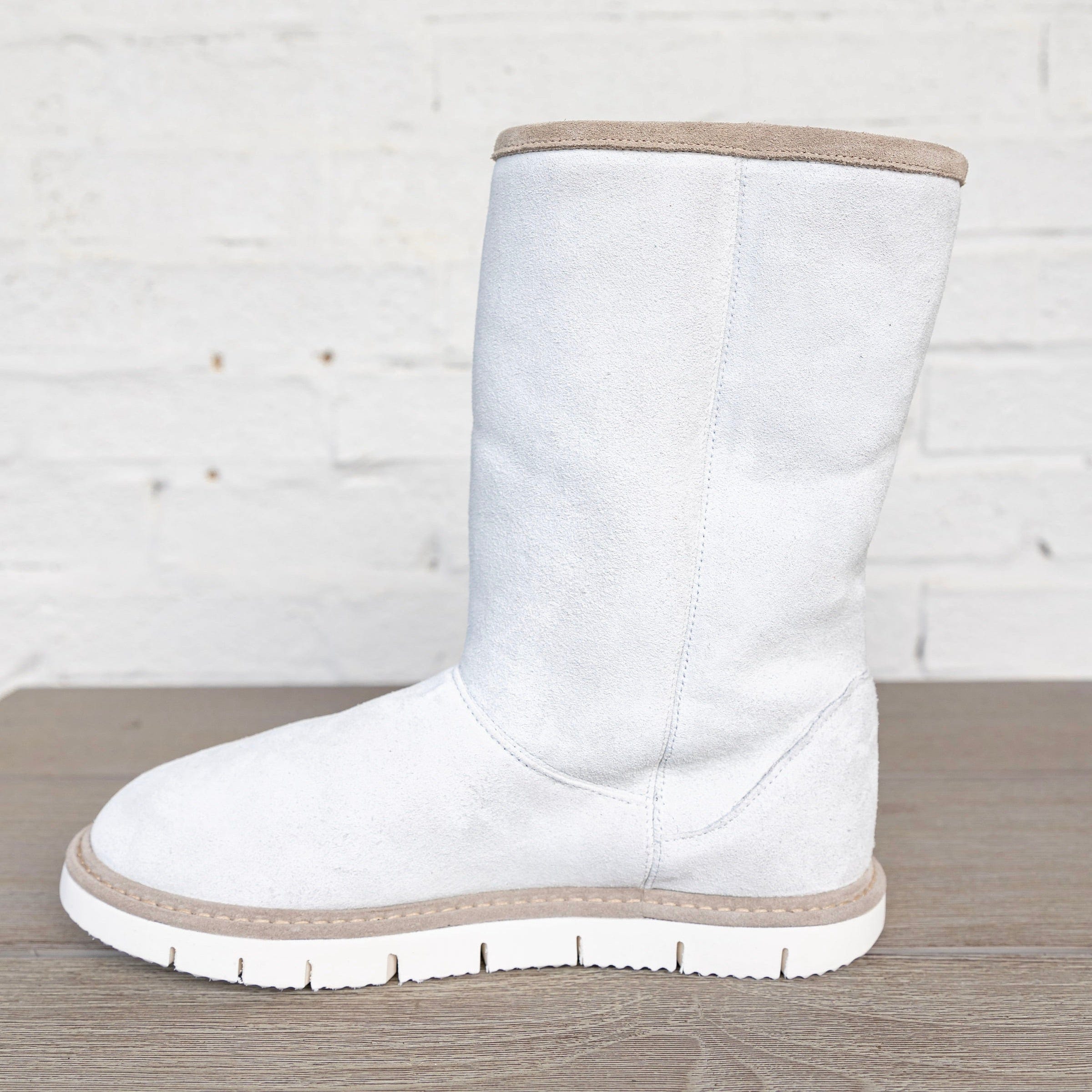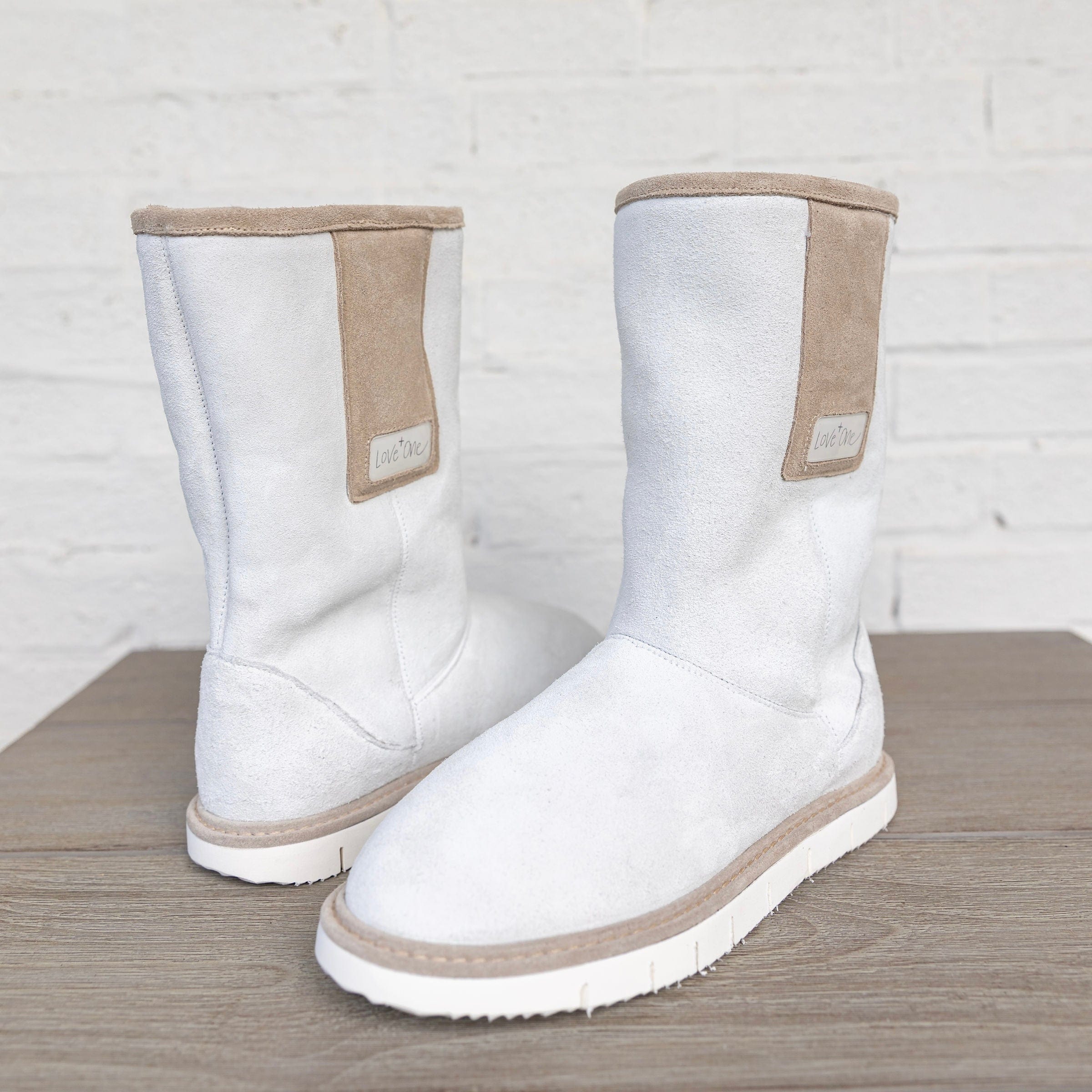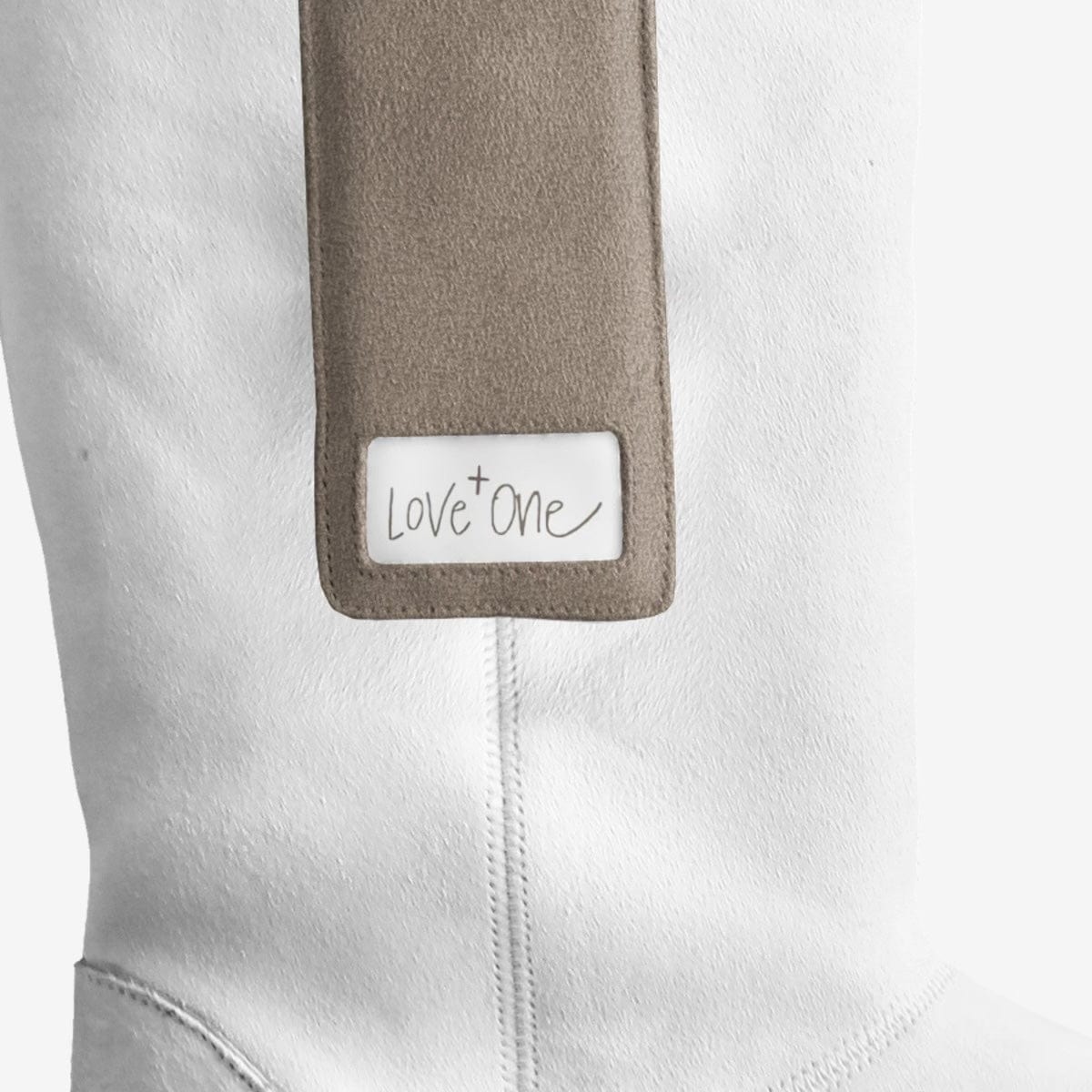 LOVE ONE COMFORT
Women's: Typically run 1/2 size small.  Recommend ordering 1/2 size larger.
Men's: Typically run 1/2 size large.  Recommend ordering 1/2 size smaller.
Get to Know Love One
Love a child. Save a life. The Love One International foundation provides access to life-saving medical care for children in Uganda. In remote regions in Uganda, there's no such thing as 911. When children in these villages become critically ill because of malnourishment or infections like malaria, HIV, and tuberculosis, their parents feel desperate. Paralyzed by their lack of medical resources, this is where Love One steps in to help. 
Oh, and let's talk about these boots... They are crafted in soft white suede all the way around, with subtle earth-tone accents. This boot was created as a symbol of the comfort families in Uganda can begin to feel thanks to your donations to the Love One Foundation, fueling their ability to truly assist them.  

For every pair purchased, RIDDICK is donating 50% of its proceeds directly to Love One. With each boot proudly displaying the Love One logo, everyone who wears these shoes becomes a walking AMBASSADOR for the Foundation! You can also DONATE directly here! 
100% Satisfaction Guaranteed
Free returns. Absolutely love your shoes or we will replace or return them for free - no questions asked! Plus we'll cover return shipping. It's that simple. You're trusting us to deliver to your expectation. We are committed to exceeding that expectation! 
Package Tracking by ROUTE
For added comfort, we've partnered with ROUTE so that our customers can keep tabs on their packages at all times. It's fun to watch your shoes headed your way on the map, each step of the way!
Package Protection by ROUTE
At checkout, we also offer you the option of guaranteeing the safe delivery of your shoes by protecting them against loss, theft, or damage. This way, if anything happens to your shoes en route, you get 100% of your purchase price refunded.
Free Shipping to Europe and USA
Our packages are shipped through DHL Express from our artisan lab in central Italy to your doorstep.  We ship all over the world, and there's no charge for our customers in Europe and the US.
Each Pair is Handcrafted in Italy
Upon order, your shoes will be handmade by master Italian craftsmen from the finest and most exquisite Italian leather, textiles, and materials available. Each unique pair is one-of-a-kind, combining handcrafting tradition, quality and modern style for a product that's perfectly Italian. It takes 8-12 days to build your shoes, plus shipping time from central Italy to your doorstep.  
Cutting-Edge Design
An all-suede, furry mid-boot redesigned in a comfy but stylish way. Featuring a super comfy flex sole, and the Love One logo nestled into a hot cocoa badge embroidered on the side.
Collector's Edition Packaging
Enjoy a completely custom and top-quality collector's edition packaging featuring amazing print quality, handmade Italian construction and a slide-out drawer within. This design piece adds great value to an already exclusive pair of custom made shoes.