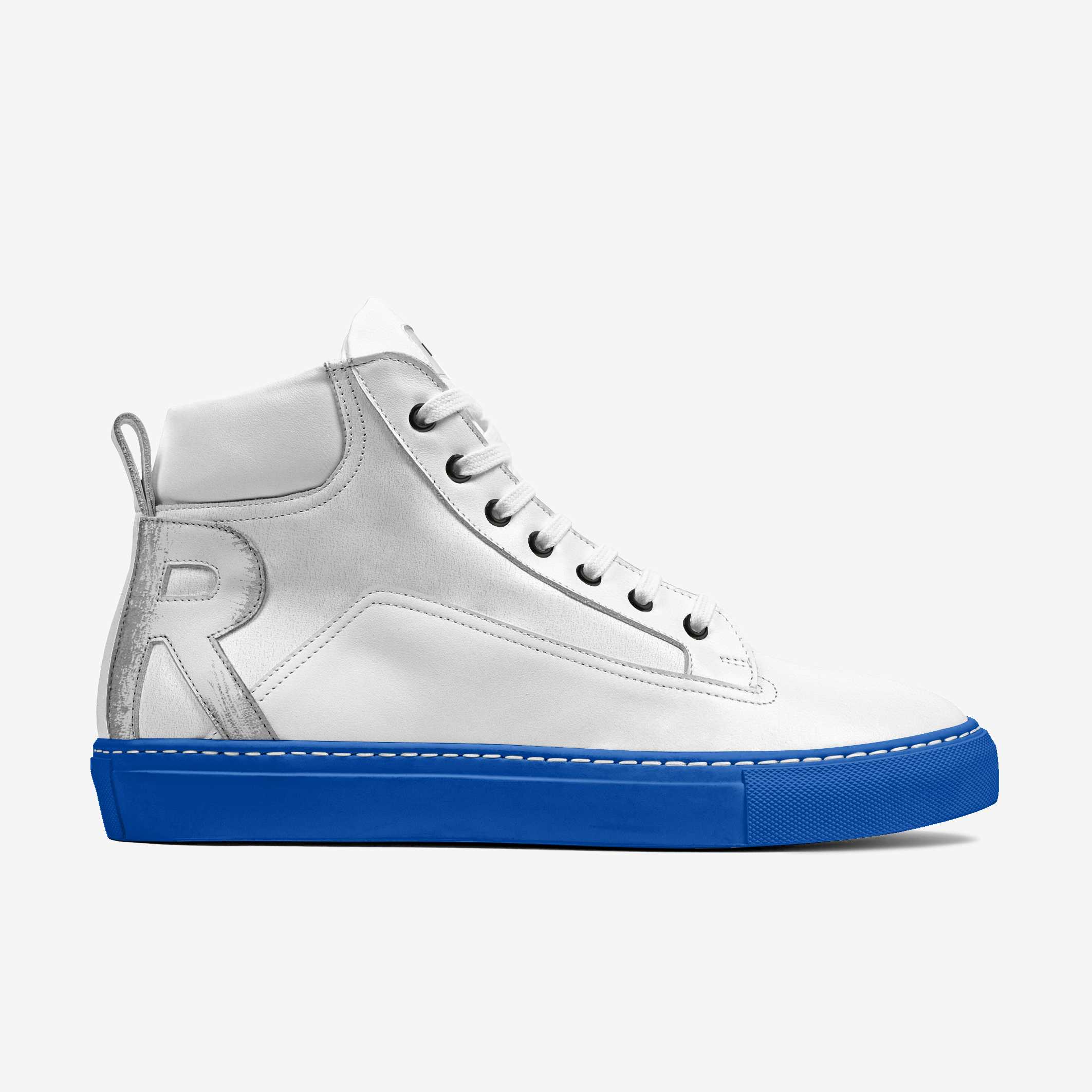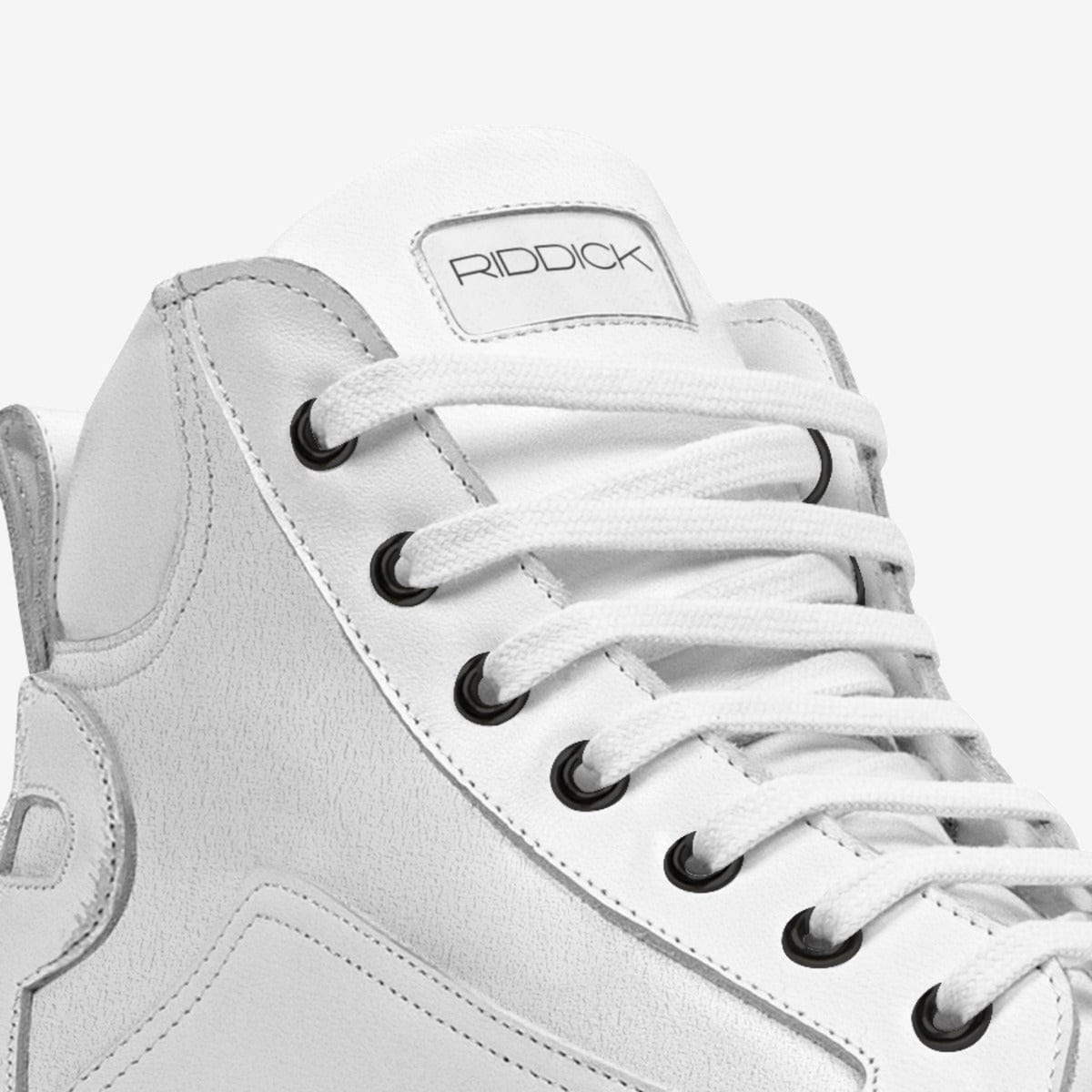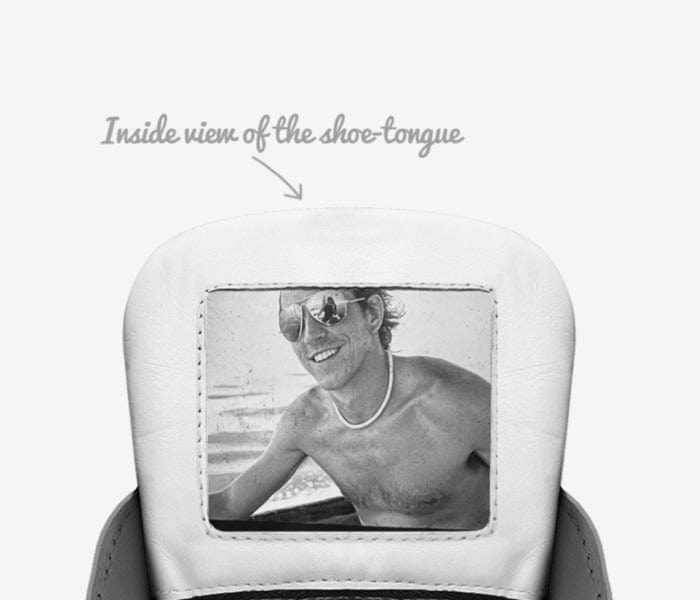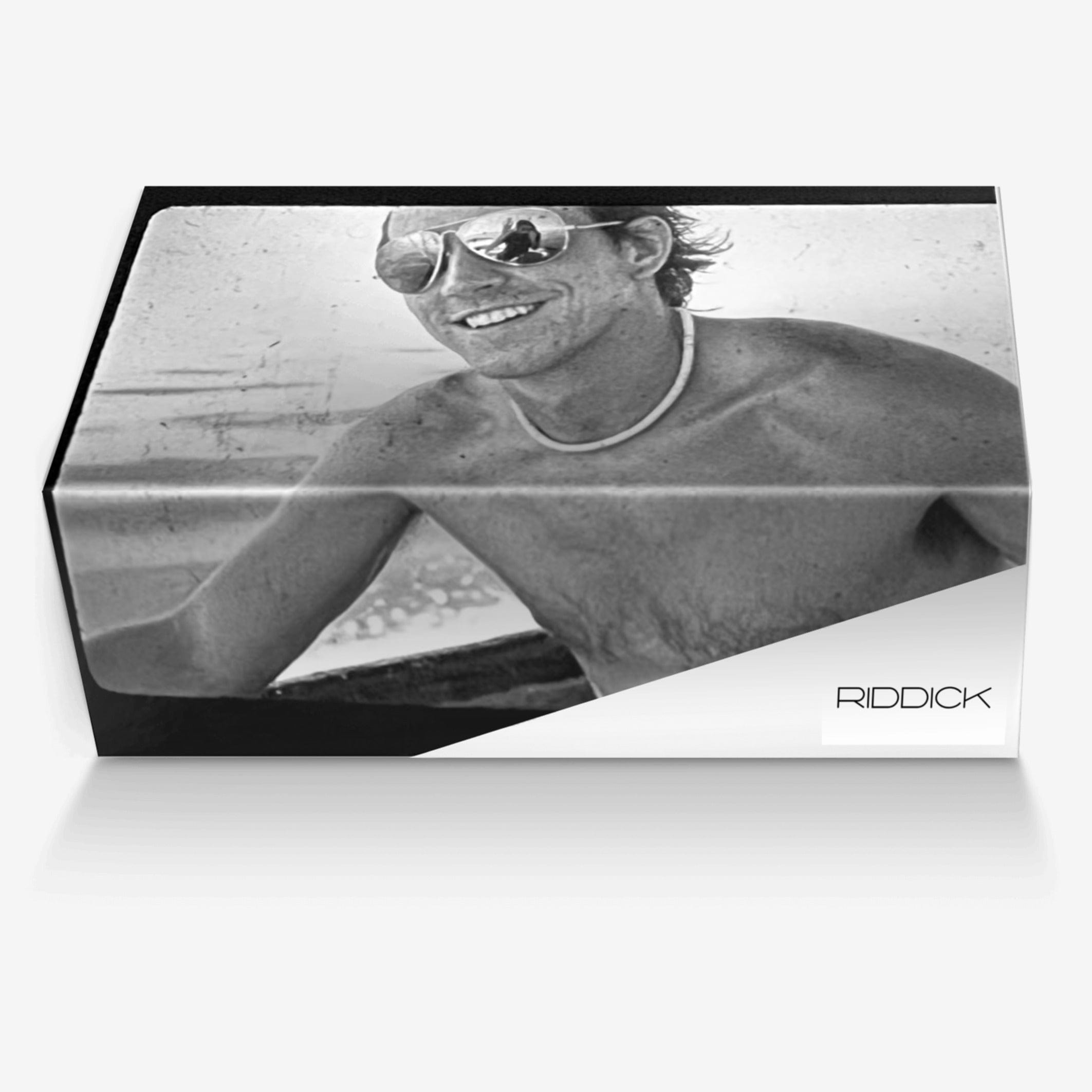 O.G. RIDDICK [UNISEX]
Women's: Typically run 1/2 size small.  Recommend ordering 1/2 size larger.
Men's: Typically run 1/2 size large.  Recommend ordering 1/2 size smaller.
Get to Know O.G. Riddick
The O.G. [Original Gangster] Riddick Series is 100% inspired by Haden Riddick's (our founder) late Father, Donald Haden Riddick. Some of Haden's fondest childhood memories were of learning art and music from his Dad. Growing up in a split family, Haden would spend every other weekend with his Dad, playing the guitar and drawing pictures together all through the night.
Upon his Dad's untimely death via cancer in 2003, Haden began redirecting his career life away from corporate sales leadership gigs and more towards an outlet for his bottled-up creative juices!  Each of the O.G. Riddick Series contains at least one treasured art piece which was drawn by Haden's Dad, or an old picture of him.  
100% Satisfaction Guaranteed
Free returns. Absolutely love your shoes or we will replace or return them for free - no questions asked! Plus we'll cover return shipping. It's that simple. You're trusting us to deliver to your expectation. We are committed to exceeding that expectation! 
Package Tracking by ROUTE
For added comfort, we've partnered with ROUTE so that our customers can keep tabs on their packages at all times. It's fun to watch your shoes headed your way on the map, each step of the way!
Package Protection by ROUTE
At checkout, we also offer you the option of guaranteeing the safe delivery of your shoes by protecting them against loss, theft, or damage. This way, if anything happens to your shoes en route, you get 100% of your purchase price refunded.
Free Shipping to Europe and USA
Our packages are shipped through DHL Express from our artisan lab in central Italy to your doorstep.  We ship all over the world, and there's no charge for our customers in Europe and the US.
Each Pair is Handcrafted in Italy
Upon order, your shoes will be handmade by master Italian craftsmen from the finest and most exquisite Italian leather, textiles, and materials available. Each unique pair is one-of-a-kind, combining handcrafting tradition, quality and modern style for a product that's perfectly Italian. It takes 8-12 days to build your shoes, plus shipping time from central Italy to your doorstep.
We Give Back, Which Means So Do You
Riddick was built on the foundation of giving back. We donate proceeds each quarter from every pair of shoes sold to various charitable organizations. It feels good to contribute to the betterment of others in need. By purchasing your shoes from us, you indirectly support these efforts! Learn more in our section entitled "Give Back".
Collector's Edition Packaging
Enjoy a completely custom and top-quality collector's edition packaging featuring amazing print quality, handmade Italian construction and a solid magnetic clip. This design piece adds great value to an already exclusive pair of custom made shoes.